This Sunday, Homer Simpson will head to Cooperstown to officially be inducted into the Baseball Hall of Fame. To honor the Doh man's one-of-a-kind career, the Hall of Fame is pulling out all the stops. The weekend will include a speech from Homer and a roundtable discussion with Ozzie Smith, Wade Boggs, and many of his other former teammates. Fans visiting the Hall of Fame will also be able to check out a new 'Homer at the Bat' display dedicated to Simpson and his time in the league. In an official statement, Homer humbly expressed his gratitude, saying it was "truly an honor for me to enter the Baseball Hall of Fame."
Homer Simpson getting inducted into @baseballhall on Sat. Speech, fake plaque & fans will get towels w/this graphic pic.twitter.com/jhQvKiAyzm

— Darren Rovell (@darrenrovell) May 23, 2017
The only baseball player who loved guzzling beer and chowing down hot dogs more than the Great Bambino, Homer had a short, but memorable career with the Springfield Nuclear Power Plant softball team. He was the team's top power hitter, until Mr. Burns, the team's owner, recruited a team of all-stars — including Smith, Boggs, and Ken Griffey Jr. — to help his team win after making a shady bet with the owner of the Shelbyville Plant's softball team. This forced Homer on to the bench, but due to a series of increasingly unlikely accidents, he was called on to step up to the plate during the championship game against Shelbyville.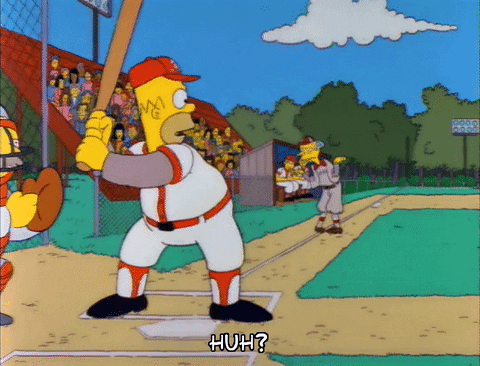 With the bases loaded and the score tied 43-43, the stakes could not have been higher, and Homer delivered the game-winning run when he was hit by the first pitch. After such a legendary performance, many expected this was the beginning of a long, successful career for Homer. But he mysteriously disappeared from the limelight, reportedly stepping away from the game to spend more time with his lovely wife Marge and their three kids Bart, Lisa, and Maggie. Although there are rumors he found an alternate career in baseball as a mascot.
Thanks for the feedback!