Japan isn't exactly known for helicopter parenting, but one little girl there is making that straight up impossible by getting such huge air nobody could possibly hover over her. Sky Brown has been seriously stoked on skating since age 4, and at just 8 years old already has the makings of an X Games champion. In a sport and culture traditionally dominated by guys, Sky is airwalking through the glass ceiling.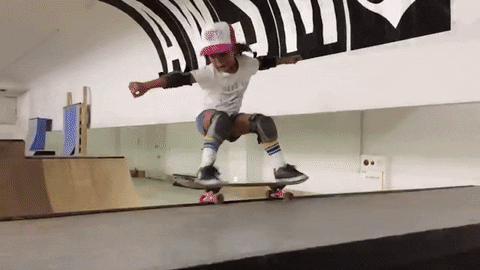 About the only boy at the skate park who can keep up with her is her brother, 4-year-old Ocean. Together, they are the @awsmkids on Instagram and have nearly 50,000 followers waiting for the next video of them throwing down a boneless or 360 grab, Sky's favorite tricks. She's also as extreme in the water as she is on land, having successfully forced her father to bring her along for morning surfs as a toddler. Having already schooled Steve Harvey (the universal sign that a kid has made it big, apparently), Sky hopes to school the competition here in the US s. When she does make her way into a contest here, expect her to boardslide across the podium. Not bad for a kid who skates like a girl.