It's not exactly revolutionary that "Hitting like a girl" is no longer an insult. What's more interesting is watching the next generation of badass women grow up in a world where that's true. In that world, a 9-year-old who looks like she wandered out of central casting for Goldilocks can unleash a samurai sword routine so badass, she blows away martial arts experts and Simon Cowell in equal measure.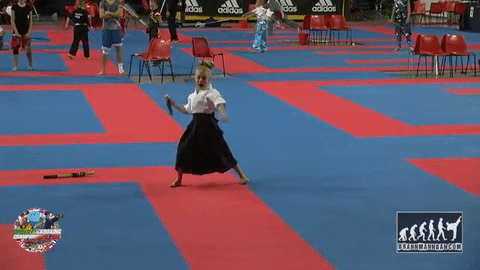 Jesse Jane McParland, aka "JJ The Golden Dragon," is a multi-time world and European junior champion martial artist who went viral following the emergence of this clip of her routine at the 2014 Junior World Kickboxing Championships and her subsequent appearance on Britain's Got Talent.
JJ's routine is a part swordsmanship and part acrobatic kickboxing, topped with a healthy dose of Ray Lewis-esque mean-mugging and howling. After witnessing it, BGT judge and equal opportunity hater Simon Cowell asked the last littlest samurai if she'd like to be his security guard.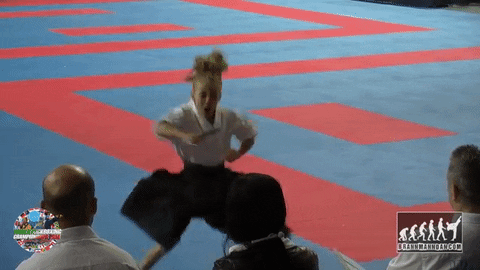 Much like JJ's skills, Cowell's comment was no joke, and why should it be? As JJ told Ellen, "Not every girl dreams of being a little princess." Way to tell it like a girl, JJ. If your kid missed that episode, read them all the books on this list, watch some Golden Dragon clips, and maybe they'll turn out like the baddest Spongebob-watching ninja on earth. Just make sure they don't sneak up on her in her own dojo.