The Rio Olympics are over and after thoroughly dominating the rest of the world because 'Murica, Team USA has returned home victorious and free of Zika, water-borne illness, and scandal. Whatever, 2 out of 3 — we're still on the podium! But just because Michael Phelps hasn't finished his victory lap (incidentally, Katie Ledecky finished hers days ago in world record time), that doesn't mean it's too early to start scouting the next generation of champions. Judging by this collection of tiny athletes, the ratings should be through the roof. Not everyone on this list is a U.S. citizen, but we've got 16 years to recruit 'em!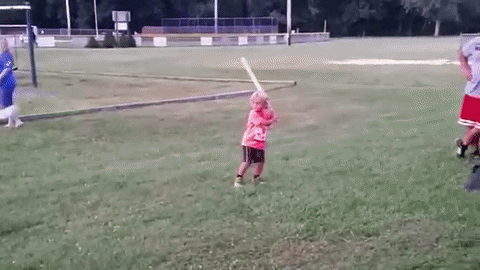 Eston Powell, USA – Baseball
At 4 years old, Eston already swings like The Kid, shows up pitchers like Joey Bats, and is one "A" away from having the most baseball player name ever (if it isn't already). He's got all that going for him and still has decades to fill out his frame and grow an obnoxious haircut. Even if the Olympics never bring back baseball (a 2020 revival has been proposed), there's still the World Baseball Classic, and lord knows the US isn't getting past the Japanese or the Dominicans until this kid's in center. Njee "The Future", USA – Boxing
Things this kid has at 5 that you're still searching for: a badass nickname, a nasty jab, the respect of grown men.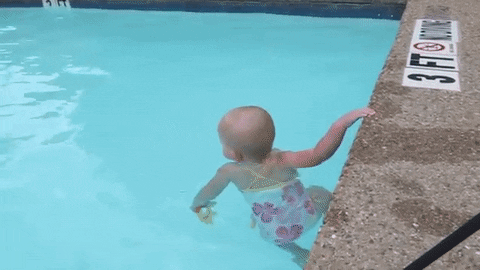 Elizabeth Christensen, USA – Swimming
One day, NBC will run a wistful promo package featuring a photo of a 10-year-old Elizabeth posing beside Ledecky at an autograph signing in the Palookaville Mini Mall, but for now, holy crap, look at her go! She's not bald for aerodynamics, she's bald because she's 12 months short of her first haircut. Can she even walk yet? Phelps might've been born to swim, but this little guppy looks like she was literally born swimming.
Michael Patton, USA – Golf
Okay, so his form needs a little work, but his bull dance is on point (workin' it). Plus, with accuracy like that, even if he never makes the PGA Tour or an Olympic team, there's a decent living to be made on the putt-putt circuit. At the very least, he'll probably win his parents a car at some point with an opportunistic hole-in-one. Arat Hosseini, Iran – Gymnastics
Simone who? Actually, she probably was doing the exact same thing at that age — they tend to start young in this sport. Regardless, props to this young Iranian's parents for harnessing every kid's innate urge to climb the furniture and proving all it takes to raise a future Olympian is a countertop and some strategically placed pillows. Jamie Myska-Buddell, England – Table Tennis
Olympic sports tend to require loads of obscure equipment and facilities access to practice, which results in parents spending silly amounts of money and time that they must justify to skeptical PTA members. Counterpoint: table tennis, which only requires the ping pong table you already have in your basement and have just been given permission to play with for the first time since you got married. Enzo Lee, USA – Basketball
Enzo first has to make the NBA before he can represent the stars and stripes on the Olympic court, which is a tall order even with those handles. He's still got talent, though, and maybe the Olympics and USA Basketball will go back to having amateurs compete in international competition. Or they'll throw Enzo in at point guard just to see if beating all these other countries really is that easy. Ronay Arabaci, Germany – Soccer
Clips like this have gotten American footy fans excited for years, only for those hopes to disappear as quickly as Ronay's shot into the back of the net (Freddy Adu, where are you?). Here's hoping this is the one they play when the boys in red, white, and blue are hoisting their gold medals, or whatever the World Cup trophy is supposed to be. What's that? He's German? Farfanoogin!