When it comes to flying with a baby, there's only one sure thing: You're going to have to do it eventually, and it's going to be stressful. First, because you can't know how your kid will react until they do (or don't), and second, because you do know how you reacted to every chump you ever saw who decided to bring their screaming kid on your nonstop flight. Well, stop stressing and start breathing, because it's time for "Flying With A Baby 101." Go ahead and pop that Dramamine.
---
The Schedule
Whether by land or air, traveling with a baby should revolve around the kid's schedule. You know when they sleep, when they're active, and when they're most prone to breakdowns. While it won't always be possible to hit the sweet spots on longer trips, do your damndest to make sure you're not in the air during their most active and cranky of times.
The Luggage
If you're used to business travel, you carry-on is about to change significantly (as is your speed through security). Pack an extra change of clothes for you, the kid, and everyone in your traveling party who may come in contact with said kid. Kids are messy. Speaking of, bring an array of toiletries that includes, well, mostly wipes. All the wipes. Kids are messy.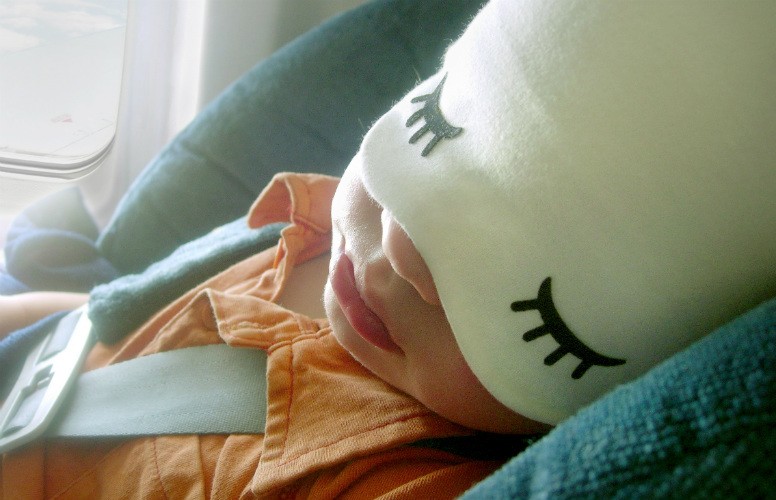 Wikipedia
The Snacks
The snacks you hate most when they litter your kitchen floor are now your best friends. Those Cheerios are your problem now, Jetblue! Some parents swear by putting a variety of different size, shapes, and tastes into a snack cup, so your kid is surprised every time they pull something out. And, to be fair, your kid is adorable when they're surprised.
The In-Flight Entertainment
If you think you can outsmart a baby, slowly remove some of your kid's favorite doodads pre-trip, then have them magically pop up again in flight. One Jedi-level distraction tip? Gift wrap those suckers — not because they'll think they're getting a brand new toy (which they will), but because their tiny little fingers and piss poor motor skills ensure it will take them tens of minutes just to get to said toy. Congratulations, you have just enough time to drink a beer.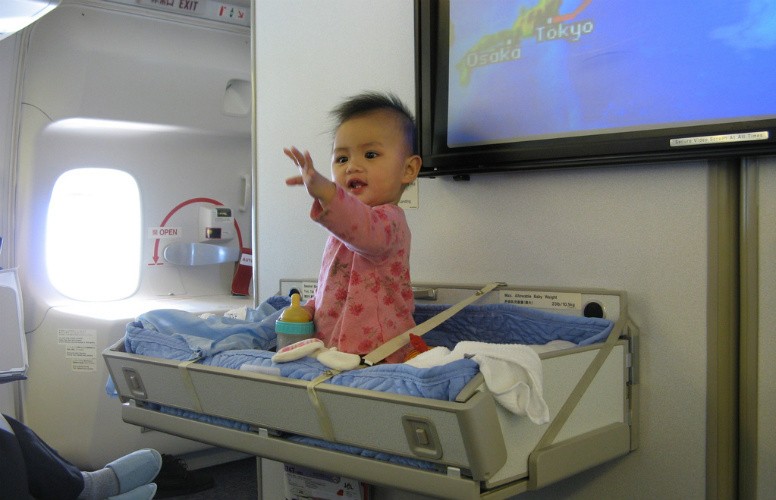 Flickr / William Whyte
The Bottom Line
Like that action movie hero who had to land the plane that time for some reason, you're only gonna succeed if you remain calm. Your tension will only feed your kid's tension (and the tension of everyone around you). Fortunately, all of the above can agree on one thing: a nice bottle makes everything better. So, don't be cheap — if your kid does freak out, buy the row a round. You can't expect to always sit next to this guy.