Becoming a father changes things. This little life you made enters the world and suddenly, your free time shrinks as quickly as your man boobs grow. That doesn't mean you have to give up your passions on account of the kid — you just have to find a clever way to include them.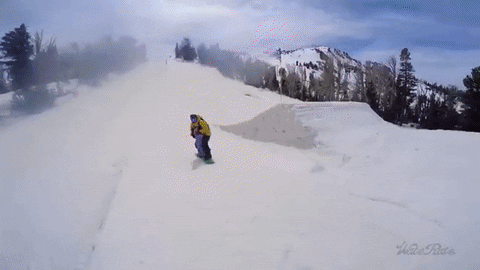 That's how Steve Klassen ended up grinding rails and pulling 540s at Mammoth Mountain with a toddler in a pink helmet along for the ride. Look, ma! No hands! But definitely yes helmet. Always wear your helmet.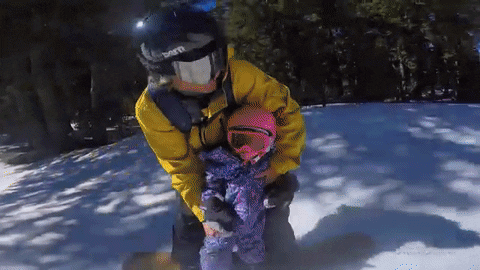 Before you flip out (sick #DadJoke, brah), Klassen is a former pro and owner of Mammoth's Wave Rave Snowboard Shop, so he knows what he's capable of out there and how to minimize risk for his 3-year-old daughter, Kinsley (who seems to be having a fine time, thanks). He also acknowledged the use of some "trick photography" for those of you about to scream "FAKE" in the comments. If anything, dude should be up for Father Of The Year for his glee over trolling Fox News.
Not to mention he's instilling Kinsley with a sense of adventure, exploration, and fearlessness that she can carry through all her future experiences. In the aforementioned interview, Klassen says, "Kids these days are too protected. You have to let them explore and play. You should be their helpers and their guides and help them have a great time." He might be on to a whole new child-rearing style: Heli Snowboard Parenting.