With Star Wars: The Force Awakens still in theaters, you probably looked at your kid and said, "Luke, I am your father," between 4 and 1-4 times, regardless of your kid's actual name. That doesn't mean you idolize Darth Vader as a father figure ("He's misunderstood!"), you're just pumped that the force is strong in your little one. It's a good thing you don't want to become the Sith Lord for a lot of obvious reasons, but also because it's going to cost you.
Looking at the real-life cost of everything from his prosthetic legs to his augmented reality helmet (not code for a beer helmet), British retailer Shade Station came up with a pretty hefty price point for you to legitimately get your Darth on. The cheapest part is a heart and lung machine for his distinct heavy breathing, and the $45,000 bill isn't the only thing your wife will hate about that. By far the most expensive part of the Vader vibe is his NASA-grade space suit, which will only set you back $12 million. This confirms that Trump may not be Darth Vader, but he's one of the few people who could afford to become him.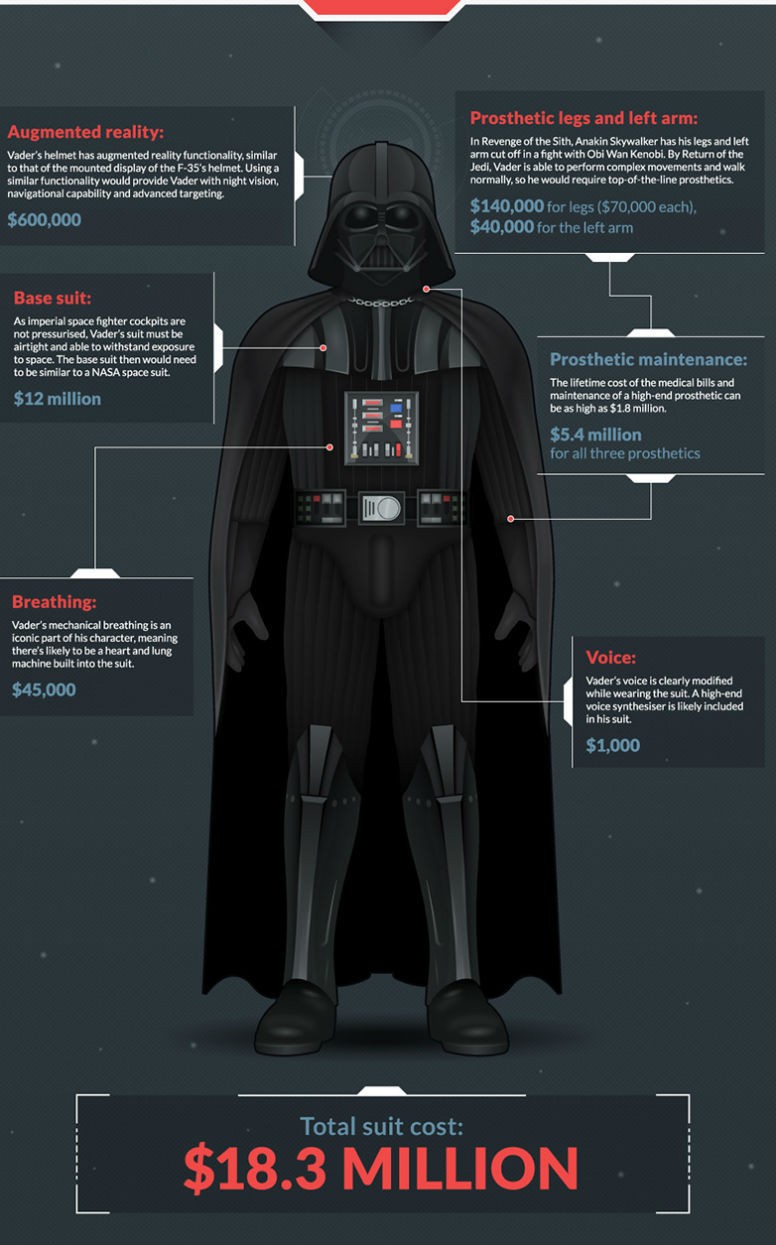 Shade Station
In total, it would cost you $18.3 million to be a terrible father (and attempt to eradicate the Jedi order). Even though you'd never want to be one, it's always good to know that being a good dad is a bargain by comparison. Han Solo is an epic dad, and you could probably pick up that leather vest and a blaster for something in the mid 4 figures.
[H/T] Mashable