People teach kids animal sounds for a variety of reasons — because it helps with language development, because it makes them smile, and because it's the punchline to the best knock knock joke ever. You probably learned the old fashioned way (with a See N Say) or the older fashioned way (living on a farm), but your kid has countless options for learning these noises, including listening to Ylvis' "What Does The Fox Say," until your head explodes.
---
If you're thinking there has to be a better way, you're right. Now if you simply search "animal noises" on Google, a field of animal illustrations comes up, which you can click on for the corresponding noises. And since your kid wasn't going to let you get work done on you laptop anyways, you may as well put them to work on this. There are 19 animal noises in total, including more exotic sounds such as a zebra, whale, and raccoon — an animal your kid is imitating already unknowingly, because it just screams.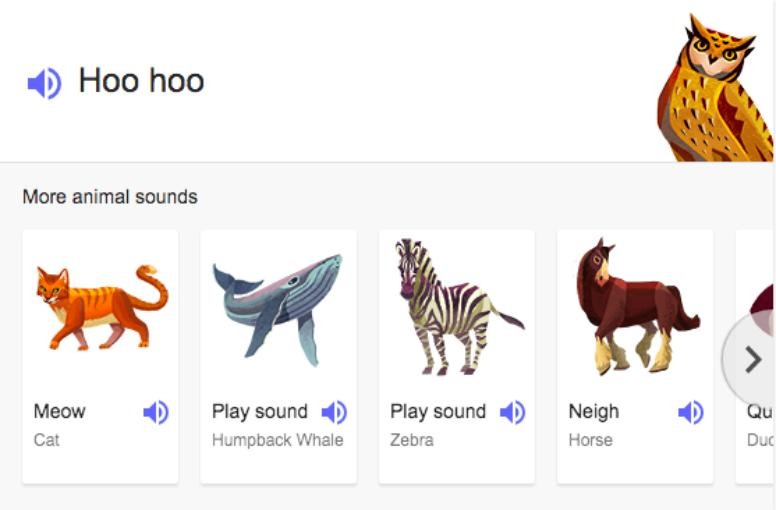 Google
Google has kept a relatively low-profile about the new search feature. The only mention of it appears to be in a blog post from Google Austria, where non-animal-noise-literate kids must be some kind of national crisis. Even if you feel like you're handling this particular part of your kid's education just fine, the new feature is a perfect opportunity to pull a classic "Let Me Google That For You" on your kid.
[H/T] Mashable