Back in your day, milk was just stuff you drank for strong bones, teeth, and mustaches. But in a post-Ron Burgundy world, milk is a complicated choice full of new rules and alternatives, which can get confusing. Results from recent study clarify one thing: Low-fat milk is best left for grownups.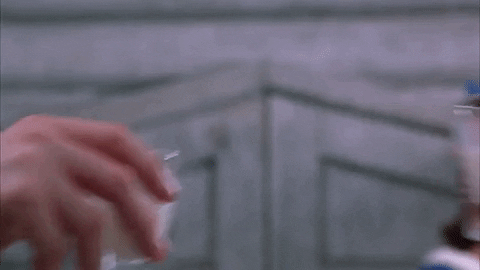 The research, published in The American Journal Of Clinical Nutrition, looked at 2,745 children between the ages of one and 3 (a friendly reminder not to give them cow's milk before that). Each kid's height and weight was recorded, as well as blood samples and vitamin D levels. Based on the parents' self-reporting, toddlers who drank whole milk exclusively had a body mass index .72 units lower that those who didn't. Researchers also found that one cup of whole milk boosted kid's vitamin D levels as much as 3 cups of 1 percent. So, would you rather have them drink quality or quantity, because it's long car ride.
Authors of the study suspect that part of the reason whole milk reduces BMI in kids is that their bodies need that fat. If they don't get it from what they're drinking, they may try to get it from Doritos. The good news is that that nearly half of parents were already doing this, and many of them fed kids multiple types, which isn't terrible either. So if you must drink low-fat, do you kid a favor – buy the cow too.
[H/T] CBC News