If you didn't know that income inequality in the U.S. could have an effect on your kid's education, you might want to get your head out from under the hood of your Ferrari. (Kidding! You don't work on your Ferrari!). The gap between the nation's wealthiest and poorest schools has grown so much that 13 states are getting sued by their own schools over funding.
For perspective, consider: the states that spend the most per student — roughly $17,000 — are New York (because it has outrageous property taxes), Alaska (oil money, son!), and Wyoming (because it has, like, 4 students). But the more important number is at the individual school districts level and, in a major metropolitan area like Chicago, the gaps are enormous. A wealthy district like Rondout 72 spends $28,639 per student, while a poor one like Chicago Ridge spends $9,794. That's a different of $18,845 — a grand more than what the good states are spending on students overall.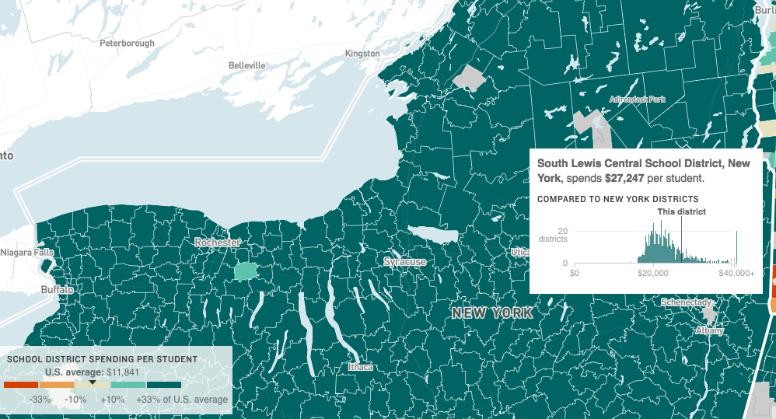 NPR / Education Week
If that makes you wonder how your kid's district stacks up against wherever you could have moved, check out the interactive map in this article. The eggheads at NPR and Education Week have whipped it up based on census data that shows how your district stacks up against other ones in your state. It does require you to enable WebGL on your browser to load it, and if your kid can't show you how to do that than you probably don't need the map to begin with — you already need to move to a better school district.
[H/T] NPR