5 Ways to Get Your Sex Drives Back in Sync
It happens. Here are some ways to get it back on track.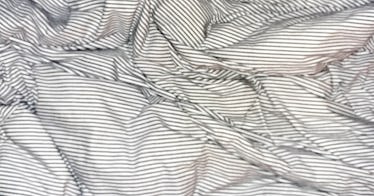 In any relationship, there can be times when both partners fall out of sync sexually. There can be a number of reasons this happens, from stress and anxiety to a feeling of general disconnection. The good news is, there are a number of simple ways to realign your sex drives. But the easiest way to begin, experts say, is by realigning your thinking.
"I think for most couples it's a mistake to think in terms of 'sex drive,'" says New York City sex therapist Stephen Snyder MD, author of the new book Love Worth Making: How to Have Ridiculously Great Sex in a Long-Lasting Relationship. "What you're really looking for in a committed relationship is sexual inspiration, rather than satisfaction of a drive."
If you and your spouse find you're moving on opposite tracks, here's what you can do to get back on the same route.
Talk About Sex
Sounds simple, right? Many couples sometimes treat sex as something that will take care of itself or will just happen naturally. The experts are calling BS on that. "Sex is a skill and it's one that needs to be learned and prioritized as such," says New York sex and relationship therapist Cyndi Darnell. "Making time to learn to discuss sex is a life skill and a vital one." Additionally, Darnell says that it's vital to make sex a priority the same way you'd make anything else of significance a priority. "We have no trouble prioritizing finances for example because we see its value," she says. "But most couples struggle to prioritize sex because it's considered less valuable. If you think sex is not valuable, guess what? It won't be."
Take the Time to De-Stress
Stress is at the top of the list of guaranteed sex killers, and if you and your spouse are running in different directions and feeling pressure from different areas in your lives, then your libido is going to be the first casualty. So you have to make the time for both of you to unwind. Caleb Backe, a health and wellness expert with Maple Holistics, proposes trying something like an at-home spa session to relax and reconnect. "Besides helping mitigate the countless pressures of life, this can also be a great bonding experience for you and your partner that can even enrich your intimacy," he says. "There's no better way to a person's heart than to make them feel special and pampered, and sharing the experience together illustrates your commitment and dedication to the relationship and their overall well-being."
Watch Porn Together
Yeah, we're going to go here. But more than one expert confirmed that indulging in a little erotic entertainment is a surefire way to reignite the passion in the bedroom. Katie Zisk, a marriage and family therapist from Niantic, Connecticut, says even something as simple as reading a book with a few sex scenes can be enough to get the engine humming again, as the mental image of sexual activity can stimulate the mirror neurons in your brains. Kyle Wright, a sex and relationship therapist and the co-founder of the Wright Wellness Center, agrees, suggesting to find something that works for the both of you and trying out a few of the acts that inspire you.
Take Some Time Off
Sometimes the stress of everyday life can reach such a critical level that even a night off isn't enough to flush it all out of your system. When that happens, you and your spouse should make the time for a date night or long weekend. "It's important to always have adult time alone and away from the children," Ziskind says. "Make sure to always get time scheduled in your week for you and your partner."
Kiss for 10 Seconds Every Day
Seriously: make a pact to kiss for ten seconds straight every day. Once a kiss crosses the six-second mark, oxytocin is released in the brain, as is dopamine, cortisol, and a host of other hormones that get the blood pumping and the heart rate elevated. On top of the physical pleasure it produces, longer kisses create a deeper connection with your spouse than the kind of peck on the cheek you give your Nana. It might feel odd at the outset to be counting to ten while kissing, but that feeling won't last. "Once deep, sensual kisses become part of your normal routine," says Dr. Laura Berman, a relationship therapist and the host of In the Bedroom with Dr. Laura on the Oprah Winfrey Network, "you won't need to count anymore."
This article was originally published on