Whether you're a creative type who never learned any basic accounting, or you're a financial master of the universe with zero time to deal with your family P & L, you'd probably like to be able to create a family budget planner in 10 minutes or less. No matter who you are, you should thank the internet for providing you with things like this incredible, free drag and drop budget calculator.
You can feel free to proceed from here, but if you really want to be ultra prepared, here's all the info you're about to be asked for:
Take-Home Income: Your paycheck(s).
Loans/Debt: Mortgage, student, credit card, car — all your favorite debts are here! Which one will you choose?
Utilities: The light and heat and stuff your kid totally takes for granted.
Insurance Premiums: Because all that thoughtfulness and foresight gets expensive.
Savings And Investments: Retirement, college savings, and you've got an emergency fund, don't you?
Miscellaneous: Groceries, travel, childcare, commute, clothes, out-of-pocket medical expenses, etc. Basically, all the stuff you immediately thought of when you saw "Family Budget" and were waiting to get to.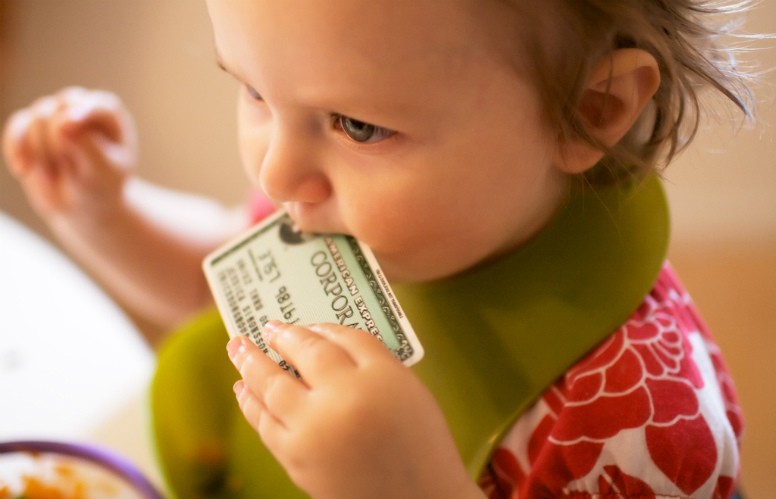 Flickr
You can easily add or subtract any of the above depending on what applies to you, and adjust the amount, frequency, and budget period. Once everything is in place, you get a simple 3-line tally: Total Income, Total Expenses, and the one minus the other. Then you can download it, send it to your partner, print it out and post it in every room in the house — whatever is gonna help you adhere to it. Most importantly, you can do so in a matter of minutes, because time is, well, yeah, you know.