5 Brilliant American Single Malt Whiskies to Try Now
American distilleries are cranking out some seriously sophisticated single malt whiskies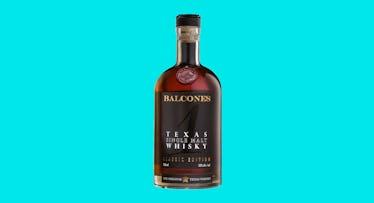 Don't you dare call it Scotch. But American distilleries are cranking out some seriously sophisticated single malt whiskeys that are worth getting to know. While there are not yet any official regulations or definitions for "single malt whiskey" in the United States, the American Single Malt Whiskey Commission, a collection of 50 or so distillers, has suggested the ttyle be defined as made from 100 percent malted barley, be produced at single distillery, and be matured in oak barrels.
Rules or not, a few makers have been producing American single malts long term for a somewhat cult following, its a style that has only recently caught on with the ever-growing whiskey drinking masses. If you're ready to give it a shot (or two) here are five to seek out.
Stranahan's Sherry Cask Single Malt
If you haven't tried all of the offerings from Colorado's Stranahan's, you're going to want to get on that. Each is excellent, but we're big fans of the brand's sherry cask expression, a four-year-old single malt that gets transferred to 40-year-old Oloroso sherry casks for an additional spell. The result is rich, flavorful dram with a fruity sweetness that balances nicely with flavors of salt and leather.
Westland
If you love big smoky Islay Scotch whisky, you're going to want to give Westland's Peated Single Malt a go. It serves up a hearty enough portion of smoke to satisfy even the most dedicated peat fiend. Classic notes of orange and roasted nuts shine trough the smoke and a medicinal quality emerges toward the end. It's good for what ails you.
Balcones Single Malt Whisky
Named for a geological fault zone near the Waco distillery, the signature offering from the Texas maker is a big, bold, dark whisky. A touch of water helps open up this excellent dram, which is bottled at 106 proof, so you can discover notes of honey, fruit and jam sweetness fade into a melange of malt and wood.
Colkegan Single Malt Whiskey
While Santa Fe Spirits is not the only maker to smoke barley with a mesquite fueled fire, they are the only one to age their whiskey in New Mexico's high desert, where radical temperature shifts make the aging process run hot and cold. The resulting dram is full bodied and chalked with classic vanilla chocolate and cherry notes, against a background of mesquite. Pair it with some great barbecued brisket.
St. George Single Malt Whiskey
California distillery St. George has been releasing single malts every year since 2000. To create their signature expression, the brand blends whiskeys aged in bourbon casks, French oak, port barrels, and sherry barrels for rich and complex flavors. Lightly sweet on the palate, notes of of candied fruit mingle with a nuttiness and rich malt flavor. St. George can be a bit hard to find. The 2018 release should be on shelfs by the fall, so if you see a bottle grab it.
This article was originally published on